Dr. J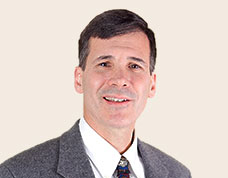 ohn Roarty, pediatric ophthalmologist at Children's Eye Care in metro Detroit and Chief of Ophthalmology at Children's Hospital of Michigan, was named Distinguished Alumni of the Year by Henry Ford Health System's Department of Ophthalmology.
Dr. Roarty completed a pediatric residency at University of California-Davis for pediatrics from 1983-1986. After his pediatric residency, he completed an Ocular Pathology fellowship at at the Armed Forces Institute of Pathology in Washington, DC and an Ocular Pathology lab in India. The native Detroiter, returned to the area to complete an ophthalmology residency at Henry Ford Health System in Detroit from 1988 – 1991.
His next, and last fellowship, was in pediatric ophthalmology at The Hospital for Sick Children in Toronto, Candada.
Dr. Roarty, and his wife, then returned to their home state. Dr. Roarty joined Children's Eye Care in shortly after returning to Michigan. He has spent his career working in Dearborn, Detroit and Clinton Twp, Michigan.
Dr. Roarty is Chief of Ophthalmology at Children's Hospital of Michigan, an Associate Professor of Ophthalmology at Wayne State University School of Medicine and Oakland University William Beaumont School of Medicine and has been recognized and named in Best Doctors in the Midwest and Top Docs in Hour Detroit. He has also served as President of the Michigan Society of Eye Physicians and Surgeons, served on several committees at the American Academy of Ophthalmology and American Association for Pediatric Ophthalmologists and Strabismus and he has been an examiner for the American Board of Ophthalmology.
His clinical and research interests encompass pediatric eye cancer, pediatric glaucoma, pediatric cataracts and pediatric and adult strabismus.  He participates in National Institute of Health, National Eye Institute sponsored clinical trials.