[tab_pane]Blue Community Choice
AARP
ABS
ACO-Oakwood
Aetna
Alliance
Beaumont Employee Health Plan (BEHP)
Blue Care Network
Blue Cross Blue Shield (BCBS) Children's Special Health Services (CSHCS)
Cigna PPO and HMO
Cofinity (previously known as PPOM)
Coventry
DMC Care
HAP
Health Plus
Humana
Great West Health Plan
Golden Rule
Heritage Vision
MDWHP AKM/Wayne Choice
McLaren Health Plan Commercial and Medicaid
MEBS
Medicaid
Medicare BCBS Advantage
Medicare Advantage Meridian
Midwest Health Plan
Molina and Molina MI-Child
NGS and NGS-Oakwood
Omnicare and Omnicare MI-Child
PHCS/Multiplan
Priority Health
RR Medicare
St John Smart Plan (Tier-2)
Teamsters
Total Health Care's Commercial, Medicaid and MI-Child plans
Tricare Prime and Standard
United Health Care
UHCCP
Please note that this list isn't only for reference. Our practice can verify any changes in participating plans. Also, please know that not all of our doctors participate with every plan mentioned above. We will do our best to schedule you with a participating doctor. However, we can't guarantee that if you're coming to see us for an emergent visit for a vision threatening issue. If you don't see your carrier on this list, you should contact your carrier to verify your benefits and their referral network.[/tab_pane] [tab_pane]Participating Insurance Plans (PDF)
Minor Patients, Approval to See (PDF)[/tab_pane][tab_pane]
Information about Eye Muscle Surgery
Pre-Operation Instructions (PDF)[/tab_pane][tab_pane]
Survey Link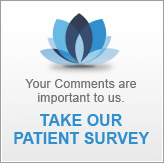 Children's Eye Care's Survey
We would appreciate feedback regarding your experience with the practice.
American Association for Pediatric Ophthalmology and Strabismus
http://www.aapos.org
AAPOS is an excellent resource for patient education about pediatric and adult strabismus disorders. The organization's goals are to advance the quality of children's eye care, support the training of pediatric ophthalmologists, support research activities in pediatric ophthalmology, and advance the care of adults with strabismus. Our ophthalmologists and orthoptists are proud to be members of AAPOS.
American Academy of Ophthalmology
http://www.aao.org
The American Academy of Ophthalmology is the world's largest association of eye physicians and surgeons – Eye M.D.s. All of our ophthalmologists are board-certified by the American Academy of Ophthalmology.
American Orthoptic Council
http://www.orthoptics.org
The American Orthoptic Council (AOC) was founded in 1935 with the main purpose of establishing standards for orthoptists in the United States. Besides examining and certifying individual orthoptists, the AOC also is responsible for setting and monitoring standards for the education of orthoptists, and grants accreditation to orthoptic programs in the United States. It encourages and helps to provide continuing education for recertification, and establishes guidelines for the professional and ethical conduct of certified orthoptists.
Children's Eye Foundation
http://www.childrenseyefoundation.org/
The Children's Eye Foundation (CEF) is the foundation of the American Association for Pediatric Ophthalmology and Strabismus (AAPOS). Each year more than four million babies are born in the United States. Of these children, approximately one in twenty requires the specialized medical expertise of a pediatric ophthalmologist (Eye M.D.) to avoid permanent loss of vision. Children's Eye Foundation's mission is to eliminate preventable blindness through vision screening, advocacy and celebration.
American Academy of Pediatrics
http://www.aap.org
The mission of the American Academy of Pediatrics is to attain optimal physical, mental, and social health and well-being for all infants, children, adolescents and young adults.
Eye Smart
www.geteyesmart.com
The EyeSmart® public awareness campaign, sponsored by the American Academy of Ophthalmology, is your trusted source for accurate, timely and relevant eye health information. EyeSmart empowers Americans to take charge of their eye health. We urge everyone to know their risk factors for eye diseases, infections and injuries, and to understand how ophthalmologists can help prevent, diagnose and treat eye conditions.
Healthy Children
http://www.healthychildren.org/English/health-issues/conditions/eyes/Pages/default.aspx
In 2009 the AAP launched a parent-oriented Web site, HealthyChildren.org, which offers up-to-date health advice for parents and caregivers. The AAP works extensively with the media and carries out public information campaigns to ensure that timely, accurate messages and information reach families and professionals.
Ortopad USA
www.ortopadusa.com
The type of patch we recommend for the best results are adhesive skin patches. We recommend Orthopad because they are hypoallergenic, latex-free, a soft material, available in a variety of colors & patterns and specific patterns for boys or girls. They can be purchased online, in some retail stores and in our offices.
National Eye Institute
www.nei.nih.gov
As part of the federal government's National Institutes of Health (NIH), the National Eye Institute's mission is to conduct and support research, training, health information dissemination, and other programs with respect to blinding eye diseases, visual disorders, mechanisms of visual function, preservation of sight, and the special health problems and requirements of the blind.[/tab_pane]