Expanding Your Options
The goal of our program is simple – to enhance the education of our fellows and prepare them for the array of cases they will encounter during their careers as pediatric ophthalmologists. That means our fellows don't just learn how to treat strabismus. They also receive experience in congenital cataracts, juvenile cataracts, congenital glaucoma, juvenile glaucoma, pediatric retinal diseases, uveitis, genetic and syndromic ophthalmology cases, retinoblastoma, oculoplastics, trauma, amblyopia and adult strabismus. This list, as you can see, is comprehensive – and so is our fellowship.
I'm proud that the fellows we've trained have felt fully prepared to choose whatever direction of interest in pediatric ophthalmology that most interested them. I invite you to discover more about a program that can expand your options – and horizons. If you have any questions about our program, please email us at info@cecmich.com.
Leemor B. Rotberg, MD
Fellowship Director
---
About Our Fellowship
The Department of Ophthalmology at Children's Hospital of Michigan, in affiliation with Children's Eye Care and Kresge Eye Institute, proudly offers an Association of University Professors of Ophthalmology (AUPO) accredited one-year fellowship in the Pediatric Ophthalmology & Adult Strabismus Fellowship Program. This unique academic program, located in metro Detroit, partners with Kresge Eye Institute, Beaumont Eye Institute, Henry Ford Health System and St. John Providence Hospital to provide expansive and comprehensive pediatric ophthalmology training for approximately 26 residents and one fellow per year.
Children's Hospital of Michigan's Department of Ophthalmology is staffed by ten pediatric ophthalmologists and three orthoptists. Our faculty brings a variety of experiences and techniques to our department, which allows our fellows to learn from a very diverse group.
FACULTY
Leemor B. Rotberg, MD, Fellowship Director
Lisa Bohra, MD, Chief of Pediatric Ophthalmology
Shaza N. Al-Holou, MD
Alexandra O. Apkarian, MD
Reecha S. Bahl, MD
John D. Baker, MD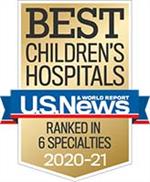 Elena M. Gianfermi, MD
Conrad Giles, MD
Amanda Ismail, MD
Rajesh C. Rao, MD
John D. Roarty, MD, MPH
Mary DeYoung-Smith, CO, COMT
Judy Higgins, CO, COT
Martha Wright, CO, COT
Stephen Burwell, CO, COT
Lauren Marozas, CO
Katrina Callus, CO, COT
Kendra Ferguson, CO
Elizabeth Gayeski, CO
Terra Haller, CO
Training Setting
The fellow spends the majority of her/his experience at Children's Hospital of Michigan (CHM) on the Detroit Medical Center (DMC) campus. CHM offers more than 40 pediatric medical and surgical services, has more than 240 pediatric residents, specialists, fellows and medical students in training on-site and is the third largest recipient of Children's Hospitals GME funding in the country.
CHM is among the best in the country according to the new U.S. News & World Report's 2020-21 Best Children's Hospitals rankings. Pediatric medical and surgical specialists on staff are at the forefront of conducting research to improve the care and treatment of children everywhere. The Department of Pediatrics of the Children's Hospital of Michigan and Wayne State University School of Medicine rank in the top 25 programs across the country for National Institutes of Health Research funding.
The Department of Ophthalmology at Children's Hospital of Michigan has has state-of-the-art diagnostic equipment , including ophthalmic diagnostic ultrasound (A-Scan and B-scan), spectral domain optical coherence tomography (OCT), handheld portable slit lamp, iCare tonometer and synoptophore. We also have a dedicated ophthalmology operating room with a Bausch and Lomb Stellaris Microsurgical system, ceiling mounted Zeiss operating microscope with high definition digital video recording system, RetCam3 with fluorescein angiography capability, ophthalmic diagnostic ultrasound (A-Scan, B-Scan, and high resolution UBM), supine YAG laser, Argon laser, indirect and transcleral diode lasers and a full field and multi-focal ERG
All adult strabismus clinical and surgical care is performed in satellite clinics and ambulatory surgery centers located within 20 miles of CHM.
Clinical Activities
The diversity of our practice, which includes both an urban hospital and suburban private practice locations, allows us the opportunity to expose our fellows to a full scope of pediatric ophthalmology issues. The fellow will work with the faculty in the evaluation and treatment of all patients.
Pediatric and adult strabismus and amblyopia
Retinopathy of prematurity (ROP)
Pediatric and congenital cataracts including IOL management
Pediatric and congenital glaucoma including Sturge-Weber syndrome
Pediatric lacrimal conditions
Multi-specialty effort with the rheumatology department in the treatment of pediatric uveitis
Multi-disciplinary approach with craniofacial syndromes
Screening of congenital anomalies and various genetic disorders
Nystagmus, optic neuritis, pseudotumor cerebri and cranial nerve palsies
Extensive amount of conditions occurring from ocular trauma
Aphakic contact lens management
Surgical Activities
We're all for reading and observing as part of the educational process, but we all know that some skills have to be practiced to be fully learned. And that's certainly the case with surgery. If you want to be a good surgeon, there are no shortcuts. You have to perform surgeries. That's why we offer our fellows the opportunity to perform a high volume of surgeries during their year training with us. Roughly equal time will be spent in the clinic and in the operating room during the year which leads our fellows to usually performing more surgeries, in almost every surgical category, than most of their peers in other training programs.
Also, while treating strabismus is an important and foundational part of a pediatric ophthalmologist's skill set – and our fellowship gives plenty of practice to master it – we believe that fellows should experience as many pathologies and disorders related to pediatric ophthalmology as possible. Approximately 39 percent of the surgical procedures performed by our doctors are not strabismus cases and approximately 10 percent of those cases are intraocular cases.
Academic and Research Activities
Assisting faculty with teaching ophthalmology residents clinical and surgical management
Assisting faculty with teaching medical students
Leading six pediatric ophthalmology journal clubs
Creating and presenting two original lectures for residents and faculty
Creating and presenting an original poster/paper at AAPOS's annual meeting
Dedicated time for research opportunities available. A few of the current studies include: ROP (Post-natal growth, Inositol), Pediatric Eye Disease Investigator Group (PEDIG) studies.
Compensation and Benefits
The salary is commensurate with PGY status.
Medical, dental and vision insurance.
Malpractice insurance.
Two weeks of vacation.
Available time, and a travel stipend, to present at AAPOS's annual meeting.
No responsibility to ER call.
Apply for the fellowship at SFMatch.org.
---
Our Alumni
Nicholas A. Sala, DO (1991 – 1992)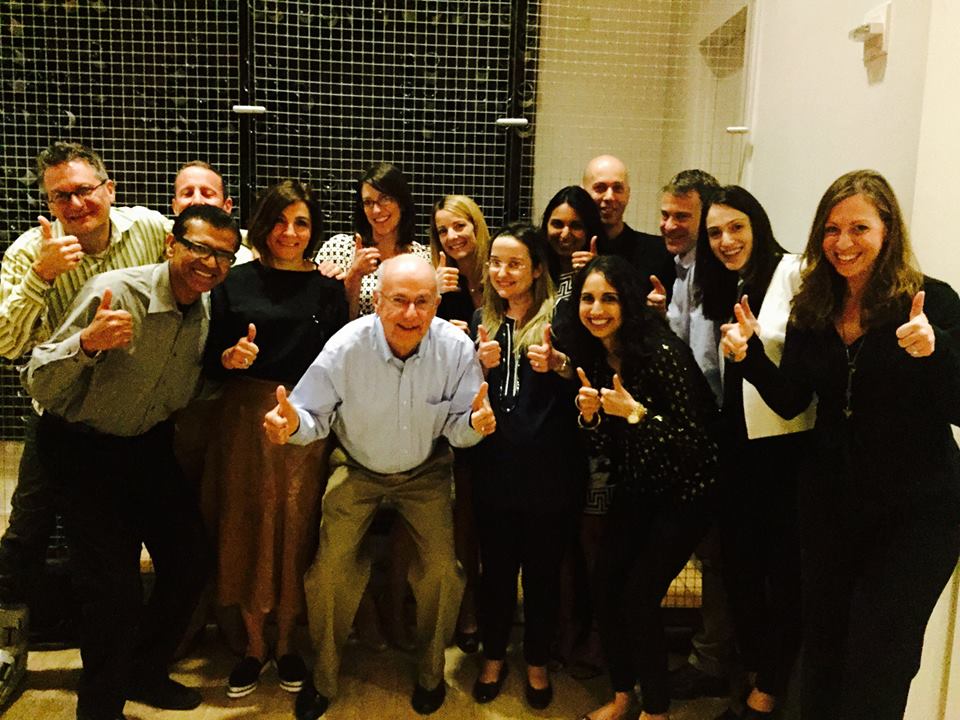 Pediatric Ophthalmology of Erie, Erie, PA
Principal Investigator, PEDIG
Faculty, Lake Erie College of Osteopathic Medicine
Julie Rysenga, MD (1993 – 1994)
Private Practice, Ontario, OR
Michael Altman, MD (1994 – 1995)
Director of Pediatric & Neuro-Ophthalmology, Krieger Eye Institute, Baltimore, MD
Peter Schwartz, MD (1995 – 1996)
Private Practice, Ithaca, NY
Michael S. Abrams, MD (1996 – 1997)
Private Practice, Danbury, CT
John Duerksen, MD (1997 – 1998)
Faculty, Kaiser Permanente, Ontario, CA
Michael Bloom, MD (1998 – 1999)
Columbus Ophthalmology Associates, Dayton, OH
Medical Director Pediatric Ophthalmology, Dayton Children's Hospital
Silay Canturk Ugurbas, MD (1999 – 2000)
Professor of Ophthalmology, Bulent Ecevit University, Zonguldak, Turkey
Christopher Galang, DO (2000 – 2001)
Eye Clinic of Wisconsin, Wausau, WI
Ali Shoughary, MD (2001 – 2002)
Private Practice, Pembroke, Ontario, Canada
Cybil Bean Cassady, MD (2003 – 2004)
Pediatric Ophthalmology Associates, Columbus, OH
Assistant Professor, Ohio State University College of Medicine
Attending, Nationwide Children's Hospital, Columbus, OH
Ann Ranelle, DO (2004 – 2005)
Fort Worth Eye Associates, Fort Worth, TX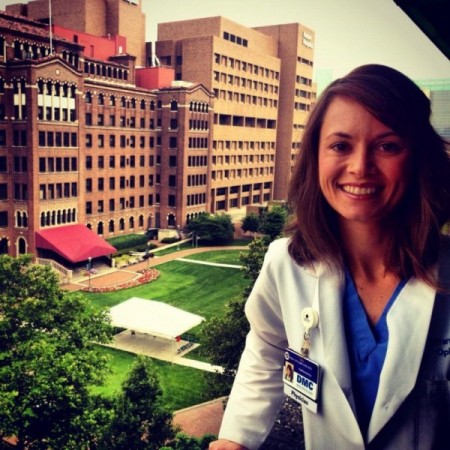 Gad Dotan, MD (2006 – 2007)
Director of Pediatric Ophthalmology,
Schneider Children's Center, Tel Aviv, Israel
Angela Moll, MD (2007 – 2008)
Rady Children's Hospital, San Diego, CA
Elena M. Gianfermi, MD (2009 – 2010)
Children's Eye Care, Dearborn, MI
Attending, Children's Hospital of Michigan, Detroit, MI
Daniel Pierre, MD (2011 – 2012)
Cleveland Eye Clinic, Cleveland, OH
Tiffany Kruger, DO (2012 – 2013)
Attending, Okaloosa Ophthalmology, Crestview, FL
Chrysavgi Adamopoulou, MD (2013 – 2014)
Attending, MetroHealth, Cleveland, OH
Assistant Professor, Case Western Reserve University School of Medicine
Lauren Fletcher, DO (2017 – 2018)
Attending, Helen DeVos Children's Hospital, Grand Rapids, MI
Amir Sternfeld, MD (2018 – 2019)
Attending, Schneider Children's Center, Tel Aviv, Israel
Amanda A. Ismail, MD (2020 – 2021)
Children's Eye Care, Clinton Twp, MI
Attending, Children's Hospital of Michigan, Detroit, MI
It is a very complete fellowship in the sense that the fellow gets exposure to all aspects of pediatric ophthalmology (oculoplastics, glaucoma, neuro-ophthalmology, anterior segment/cataract, contact lens fitting, ROP with laser procedures, pediatric trauma) and not just strabismus.

It is a very "hands-on" fellowship with outstanding surgical numbers that teaches autonomy in the OR because of the outstanding attendings.

Chrysavgi Adamopoulou, MD (2013-2014)

---